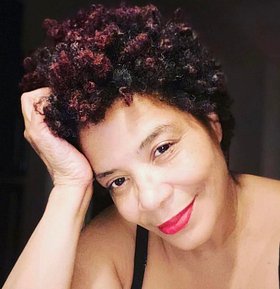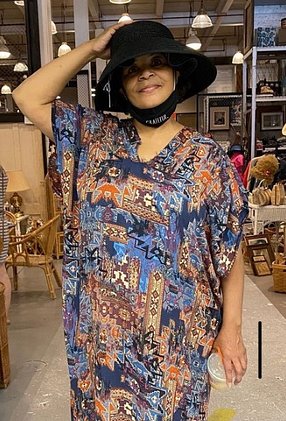 About Noir Vintage Company
Welcome !
My name is Evelyn Massey, owner and curator of Noir Vintage Company; born in Portsmouth, Virginia and raised in New Haven, Connecticut. My love for vintage has been a huge part of my entire being. I was the girl that shopped at thrift stores and the salvation army while invading my auntie's closet and grandma's dresser for jewels, and wore my dad suits with pearls.I was never really into fast fashion or mall shopping; however, I would still pick up a few pieces if I was really interested. My friends would shop outfits from the mall and I would just go to the thrift store for my outfit. From formally being a makeup artist for over 30 years, (which I still dabble in), I turned to vintage reselling.
It started with a passion and love for vintage clothes at 16 years old, it was never a hobby for me, but mainly out of necessity of not having a lot of money growing up to shop. Working in the educational system for years, I was burnt out and wanted to do something that I truly love and enjoyed. That is when Noir Vintage Company was born. The name "Noir' really stuck with me; it means "Black" in French language. In addition to that, I wanted to celebrate the beauty of vintage from a black perspective. I'm also a huge fan of Vintage Films, which are mostly shown in black and white. I admired the way my "mumma", grandmother, and uncles dressed when I was a child. They were always so sharp and put together with gorgeous clothing and pieces. This company is a testament to my vision and paying homage to our heritage.
Our next plan is to open a vintage store with a beauty twist. We will offer vintage décor, clothing and furniture from different eras. There will also be a lipstick room, for vintage cosmetics and products. Lastly, Noir Vintage Company will be hosting other brands as well, to support and focus on small black businesses.
Blessings, Evelyn Massey
Noir Vintage Co.